NCEA Approved Training Facilities
This School Membership Directory is a paid member benefit. NCEA does not endorse any member, product or procedure performed by members in this directory. Please see the NCEA Code of Ethics for details of what you should expect of a NCEA member.
Florida
JACKSONVILLE ELECTROLOGY LASER & SKINCARE ACADEMY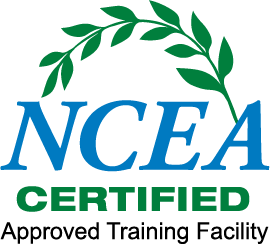 155 Bartram Market Drive #125 St. Johns, FL 32259
We are proud to be the first school in Florida to include the National Esthetician Certification-NCEA Certified credential as part of our program. We are passionate about training the next generation of Estheticians and paving the way with our cutting-edge curriculum. Our students will benefit from our high educational standards and an authentic community.
Puerto Rico
ESEDERMIC INSTITUTE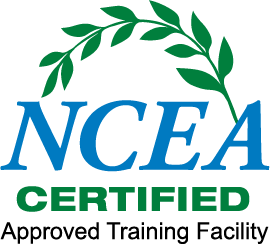 Frente al Banco Popular Carr, 165 KM 11.5 Toa Alta, PR 00954
We are proud to be the first institution in Puerto Rico to offer the NCEA Certified credential exam. We are committed to guiding students and professionals in obtaining the National Esthetician Certification, providing continuous education and support to raise their level, and demonstrating their preparation, knowledge, and experience in this fascinating world of esthetics. Our academic programs have the most innovative updates in aesthetic medicine, where our students will be well-prepared to enter the workforce with a cutting-edge education and the NCEA Certified credential.
Texas
THE FACIAL ROOM SOCIETY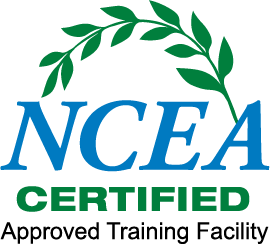 26219 Oak Ridge Drive Spring, TX 77380
A Dermalogica Partnership School, we are raising the standards of the esthetics profession beyond entry-level licensure with the National Certification-NCEA Certified credential. We are passionately committed to providing a unique private learning experience by offering intimate class sizes, world-renowned Professional-Grade beauty products, and a community of Educators comprised of Licensed Professionals and Industry Leaders in Esthetics, Professional Makeup, and Eyelash Extensions. We pledge Ongoing Mentorship, Support, and Quality Education that does not stop at graduation.
Washington
EURO INSTITUTE OF SKIN CARE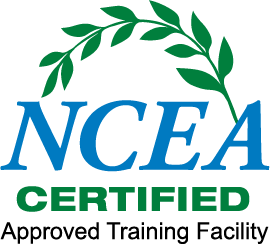 Michelle Estes
10904 SE Petrovitsky Renton, WA 98055
The Euro Institute is recognized as one of the premier esthetics schools in North America. The 750-hour curriculum includes Ayurvedic treatments, Acutonics, and Oncology Esthetics, as well as advanced skin analysis, sugaring, waxing, and advanced modalities. We are also excited to provide our students the superior career opportunity of getting their National Esthetician Certification – NCEA Certified credential and their state-issued license.
Washington
PAUL MITCHELL, THE SCHOOL RICHLAND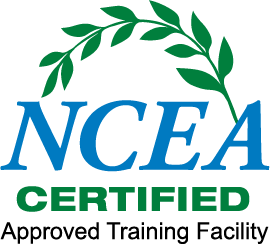 Louis Starita
71 Gage Boulevard Richland, WA 99352
Paul Mitchell The School Richland trains its future professionals hands-on in professional techniques and skincare innovations and provides the business skills needed to be successful. With a curriculum focusing on skin analysis, ingredient technology, prescriptive retailing, waxing, and makeup techniques, our program offers preparation for a career as a skincare therapist. When our future professionals graduate, they will receive their National Esthetician Certification- NCEA Certified credential, qualifying them to apply for their Master Esthetician License.
Washington
VICTORIA'S ACADEMY OF COSMETOLOGY INC.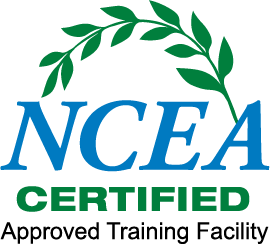 Danae Heuett
23 W 1st Avenue Kennewick, WA 99336
Our, 1250-hour program and the National Esthetician Certification – NCEA Certified credential is setting new standards and raising the bar for esthetics education in Washington State. We believe this will make our graduates some of the country's most desirable employees and knowledgeable estheticians. It will also allow for enhanced mobility from state to state, as well as enhanced career choices. Victoria's Academy is training students to be their very best.
Colorado
NORTHERN COLORADO ADVANCED AESTHETICS ACADEMY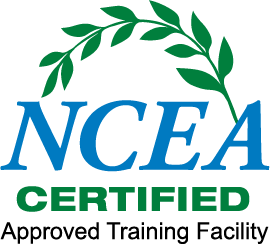 Suzanne Dennis
5681 McWhinney Blvd. Loveland, CO 80538-8826
Northern Colorado Advanced Aesthetics Academy is approved and regulated by the Colorado Department of Higher Education, Division of Private Occupational Schools and is the only NCEA Approved Training Facility in Colorado offering the National Esthetician Certification. Our academy's Full Service Student Spa is where you will gain real-life experience using professional grade products and tools while working within our community. Our Limited Enrollment Policy allows greater one-on-one instructor interaction providing more personalized and focused education.
Illinois
STEPNEY INSTITUTE OF ESTHETICS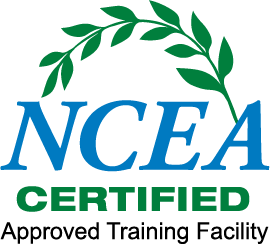 Charlene Stepney
90 W 175th St Suite 1 SW Homewood, IL 60430
Washington
PARIS BEAUTY ACADEMY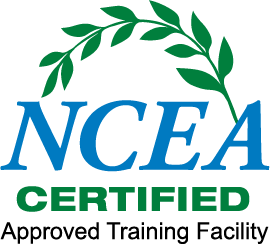 Paris C. Tran
20109 Aurora Ave N, Suite 104, Shoreline WA 98113-3127
The goal of every Paris Academy of Beauty employee is to support students through every phase of their education, graduation and career placement. Providing opportunities for others and maintaining excellence in education is at the cornerstone of the company, and has been from the very beginning.
Indiana
CHRISTINA & CO. EDUCATION CENTER
220 Meijer Drive Lafayette, IN 47905-4633
New Zealand
P.O. Box 314184 Orewa, Auckland, NZ 0946
United Kingdom
ONLINE LASER TRAINING USA
Dr. Godfrey Town, Ph.D.
United Kingdom
(OLTUSA) is an E-Learning aesthetic educational provider for individuals interested in gaining initial expertise in the cosmetic application of laser/light-based technology. Learners will receive 10 CEs from the NCEA's Commission on Accreditation for the Laser and Light-Based Hair Reduction (LBHR) course, 13 CEs for the Laser Physics & Safety 'Core of Knowledge course, and 1 BLS Certification Maintenance (CM) point from the US Board of Laser Safety (BLS).
Virginia
MIRACLE BEAUTY AND NAILS ACADEMY
Tina Dang
3420 Holland Road, Suite 102 & 112 Virginia Beach, VA
Georgia
ATLANTA INSTITUTE OF ESTHETICS
2 Dunwoody Park South, Suite 102, Atlanta, GA 30338-6704